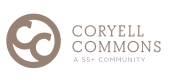 Your Review
Submit a Review

Resident Reviews
|

Recommended: Yes
Thank you for leaving us a review! We love taking care of our residents, thank you for being part of our Commons community!
|Recommended: Yes
Carpets at Coryell Commons — Carpets on first floor are disgusting I live on the second floor and never hear anyone vacuuming the hallways but hopefully it is being done. First floor is terrible and if I was searching for an apartment I would think twice if I saw the first floor. Please have these terrible spots removed and the carpet cleaned.
We take pride in the appearance and cleanliness of our property, and appreciate your similar desire in this matter. I assure you that we have been and presently are working to have the carpets professionally addressed and cleaned. In the future, please stop by the leasing office and speak with Dena so that we can give attention to any areas of concern. We are grateful for our residents and want to listen and assist, and truly want you to love where you live!
|Recommended: Yes
One of Springfield's hidden secrets — This is the second time I'm lived at Coryell Commons. In October 2015, I was the property's first tenant. So far it's as good as it was 8 years ago. I really like the fact they haven't allowed the property to show age, which indicates the managers are dedicated to providing a great experience for the tenants. One thing I love is the quietness which may have to do with being in the courtyard, in which I was a little hesitant to rent- but as it turns out, I get NO road noise from James River or Campbell st. The courtyard is open air, so you get to experience elements like rainfall and snow. The other factor I relish is the convenience. It's the best location in town as far as quick access to several restaurants, shopping and healthcare. You can jump on James River Expressway and get to most places in Springfield within 15 minutes at the most. You won't be disappointed by living here.
Douglas, thank you for taking the time to leave such a thoughtful review! We do take pride in our community, and love our residents - and we totally agree that the location is very convenient!
|Recommended: Yes
Overall review and recent maintenance updates — Have resided at Coryell Commons for about 6 years. The transition from home ownership to apartment life I thought would be challenging, but this environment and staff have made it very easy. With full transparency, yes the rental agreements have gone up over the years in keeping up with our current financial climate. Recently had some maintenance updates and this was handled professionally. They went above and beyond to make sure job was completed with quality care. Appreciate our Manager from the past, Ken and our current Manager of the past 4 years Dena. Dena always makes you feel welcome when passing through common areas. Looking forward to pool time soon Christina
Thank you very much for taking the time to leave a review. Dena and our maintenance team are wonderful, and truly strive to serve our residents. Grateful to have you with us here at Coryell Commons!
|Recommended: Yes
Having and Enjoying All — We just moved in a month ago and already have all the kinks of moving all addressed and finished. Now, on with enjoying all the amenities. Love the front desk and maintenance connection. Great teamwork going on here. The atmosphere of community is here, with as little or much involved as you please. Love it here sooo much. Lois and Steve
We are so glad to have you here with us, thank you for the awesome review!! We look forward to continuing to serve you, welcome to Coryell Commons!
|Recommended: Yes
Amazing — Coryell Commons is an amazing place to live because it is very well managed and maintained.
Thank you for taking the time to leave us such a great review! We are grateful to have you here in our community at Coryell Commons!
|Recommended: Yes
Great Place — Recently moved in Oscar has been great. Chuck, maintenance has been so nice helpful Apartment is very quiet.
Thank you for taking the time to write a review. Our staff is here to serve you, welcome to the community!
|Recommended: Yes
Great job — We love it here
Thank you for the 5 star review!! We are so glad that you are loving your home here at Commons - we love having you as part of our community!
|Recommended: YesLovely Place — Best place ever if you enjoy your peace of mind with friendly helpful people around.
|Recommended: Yes
It is a beautiful and great property — It is a dream to live here. We decided to do this as the next step in our lives. We sold our house and plan on living here until we retire and go full time RV'ing. We have only been living here for a week but it has been great
Thank you for the review! We are so glad that you have chosen our community to be your home during this chapter in your lives - we are excited to have you here!
|Recommended: Yes
What a wonderful place to live and Dena is outstanding. I highly recommend it — I love how clean everything is all of the time inside and out. I love that it is quiet and peaceful. I love it for so many reasons.
Thank you for your sweet and kind review! We are so happy to have you as part of our community here at Coryell Commons!
|Recommended: YesBest place to live — This has been the nicest and best place I've ever lived, all the neighbors are super sweet and it's so nice and quiet. No loud parties or anything insane And rent isn't that bad either
|Recommended: Yes
Will be going on 3 years of residing here soon and I have been thankful for the experience of renting my home coming from 35 years of home ownership. Dena, Ken and Team of maintenance grounds are friendly and helpful. The level of privacy or socializing with great people is flexible based on your interests. Looking forward to pool time
Thank you so much for taking the time to provide a review! We do have a great team here, always ready to serve our residents - we are happy that you are having a great time and that you have chosen our community to be your home!
|Recommended: YesMy First Home Being Independent --- And, It's Been Great — I've only been here a little over a couple of weeks and, so far, I am loving everything that I've been experiencing overall ... the building, my unit, the hallways with all my neighbors on the floor showing their artistic abilities with their Fall decorations and their friendliness when we meet along the way. I have not availed of all the amenities yet but I am looking forward to enjoying all the great offerings that are available very soon. Dena Applegate, her staff, and the Maintenance crew are amazing they have been very helpful, patient, always ready to answer your questions and very professional. Even the Mail people are great I can see myself enjoying this place for many years ... hopefully ... God willing.
|Recommended: Yes
Great Apartment — The maintenance is excellent. He has a great demeanor and is very polite.
Thank you for the great review! Maintenance is excellent - they are always go above and beyond for our residents! Grateful that you have chosen our community to call home